Families
LONG ISLAND NEWSDAY'S TOP TEN FAMILY ACTIVITIES!

POLLOCK FAMILY 
DRIP PAINTING WORKSHOPS
Tuesdays, Wednesdays, and Saturdays
Click link below for dates and  to register.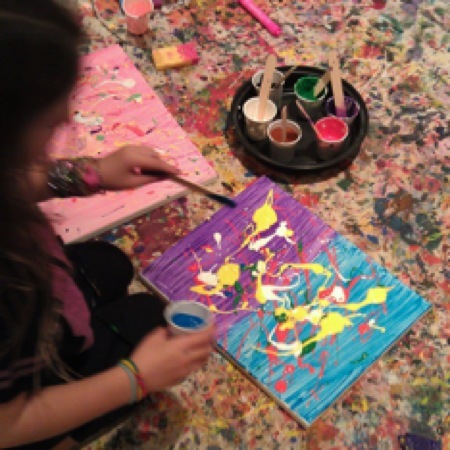 For children ages four and above and adult companions

Tour the home and studio of famous abstract artists Jackson Pollock and Lee Krasner in East Hampton, NY. Then, express your creativity as you make your own drip paintings outdoors on the spectacular grounds.



$10 per person plus online fee includes tour and art supplies (one canvas per person and tempera paint.) Masks required when indoors.
Spark your child's creativity with private art lessons given by the author. Encourage your child to be smart about art as they explore techniques and ideas of the world's greatest artists.

One hour lessons given in your home.
Fee: $225 two children, $30 each additional child.
Art supplies included.
Travel fee may apply


Private art tours for children and parents at the Metropolitan Museum of Art and other art museums in New York City and the Hamptons with the author. Explore imaginative modern art, beautiful Impressionist paintings, and other treasures of creativity. Discover fun hands-on activities kids can do in the galleries and techniques for discussing art with children.

One hour.
Fee: New York City $350 for up to two children.
Hamptons $225, $30 each additional child.
Museum Admission additional for some tours.
Adult caregiver must be present.
Travel fee may apply.